Training Workshops for Those Who Work With Males of Color & for Males of Color
The Man Box: Engaging Boys and Men in Healthy & Respectful Manhood
This presentation and discussion by Tony Porter will focus on specific aspects of healthy / respectful manhood and its development. Topics will include: fatherhood, marriage and single life, community relationships and more. Participants will have the opportunity to discuss healthy manhood issues in specific areas that are important in their lives.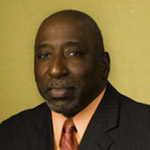 Tony Porter
Tony Porter's TED Talk
M.A.L.E.S. (Men Advocating as Leaders for Empowerment and Success)
The 6-hour session by Greg Owens is part of a more comprehensive leadership development and health equity workshop that can help to transform individuals, families, neighborhood and organizations. Participants will be exposed to and learn a new paradigm for leadership work that will encourage them to make new choices leading to better outcomes. It is a model of leadership work that they can use to transform performance on various levels.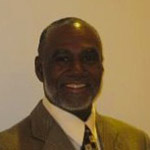 Greg Owens
Street Smarts
Former police officers Harry Corbitt, Darnley Scoon, and Ken Taylor offer wisdom to teens and young adults about surviving Stop and Frisk, as well as other dangers and pitfalls teenagers and young adults routinely face in their daily lives − and the consequences they may face as adults because of uninformed decisions. The workshop is designed to illustrate the importance of evaluating potential decisions from a law enforcement prospective. It helps participants to be mindful of issues that can change the trajectory of their path to success.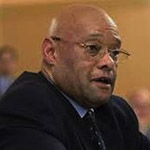 Harry Corbitt
Click Here for Full Bio
Harry Corbitt served as the Director of Security for the Albany City School District, which is composed of 18 public schools. He was also a steering committee member of the Albany City Violence Task Force, appointed by the Albany City Common Council to eradicate violence from urban high-crime areas. In this role, he collaborated with more than 15 not-for-profit organizations. Prior to his police service, Mr. Corbitt served as a counter intelligence agent in the U.S military for more than 6 years, concentrating on physical security and covert operations.

Darnley O. Scoon, Jr.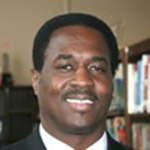 Kenneth W. Taylor
Understanding the Constructs of Race and Structural Racism in the U.S.
Part 1 will use segments from the Undoing Racism® Workshop (The People's Institute for Survival and Beyond) will be used to address the history of race and racism in the United States; analysis of power relations between the Harlem community and the dominant social, economic, political systems in the society; manifestations of internalized racial oppression; and role of anti-racist gate-keeping and organizing.
Part 2 will explore the impact of the "War on Drugs" and expansion of the prison system over the past 40 years on poor communities of color. Materials from Michelle Alexander's "The New Jim Crow: Mass Incarceration in the Age of Color Blindness."
TRAUMA AND RESPONSES TO TRAUMA IN COMMUNITIES OF COLOR (4 hrs.)
These sessions will examine the definition of trauma and human psychological responses to trauma.
Part 1 explores examples of personal, family and community trauma experienced by people of color and the relationship to gun violence. (2 hrs.)
Part 2 discusses the theory of "Post Traumatic Slave Syndrome" as presented in the work of Dr. Joy DeGruy. (2 hrs.)
INTERSECTION OF RACE, GENDER AND SEXUAL ORIENTATION (4 hrs.)
This session examines the ways in which identity around race, gender and sexual orientation intersect and the expectations and restrictions of racism, sexism and heterosexism for men and women of color.
ADOLESCENT AND YOUNG ADULT DEVELOPMENT (6 hrs.)
This session will present current theories about the physical, emotional, sexual and cognitive development of young people and how that plays out in the young people.
MASCULINE IDENTITY: UNPACKED AND CRITICALLY EXAMINED (3 hrs.)
The workshop will examine socially constructed messages received about maleness and manhood throughout childhood, adolescence and adulthood. They will examine the way these messages manifest in poor males of color and contribute to dysfunction especially related to gun violence.
CONNECTING WITH GANG MEMBERS, GANG "WANNABES," VICTIMS AND PERPETRATORS OF GUN VIOLENCE
PART 1: (2 hrs.) Trainer will facilitate discussion about engagement. Current staff and supervisor share their approaches and learning re engagement with new staff. All staff share what works and what they might do differently to engage and maintain relationships with young people.
PART 2: (2 hrs.) Trainer will look at role of Hip-Hop in shaping use of violence and guns. Hip Hop will also be examined as a carrier of social responsibility and activist messages. DVD will be used that was created by young Black man about the positive and negative messages of Hip Hop and the power of the Hip Hop Industry.
COMMUNICATION AND ACTIVE LISTENING SKILLS (3 hrs.)
Trainer will present meaning of active listening with particular focus on the listener demonstrating to the other that the listener understands not only the words but also the meaning. Trainer will work with the group to frame active listening in the language and styles of the young people being listened to.
VALUES, ETHICS AND MORALITY IN ADOLESCENCE (3 hrs.)
Session will focus on engaging youth around the values, ethics and morality expressed in their decision-making, behavior, relationships with peers, women and adults, and their use of violence. Case material will be used to practice helping young people re-define values in the direction of non-violent resolution to problems.
DE-ESCALATION OF ANGER AND RAGE IN YOUNG PEOPLE OF COLOR (2-4 hrs.)
Session(s) will examine the hurt, isolation, shame and invisibility often expressed as anger, rage or violence. Discussion of de-escalating potential and immediate violent interactions. Collective group exploration of ways staff already de-escalates potential gun violence and sharing and brainstorming re additional approaches.
SUBSTANCE USE AND ABUSE: CONTRIBUTING FACTORS TO GUN VIOLENCE (2 hrs.)
Session will provide information on the physical, emotional and behavioral impact of alcohol, weed, heroin, cocaine and other substances on young people of color, and how to work with them around referral for treatment.
MENTAL HEALTH ISSUES (2 hrs.)
Session will present major manifestations of emotional/mental health problems and how to work with young person of color around referral for treatment of those issues.
MAKING REFERRALS FOR MENTAL HEALTH, SUBSTANCE ABUSE SERVICES (2 hrs.)
Session will present the steps of identifying issues, clarifying need with young person, identifying resource, connecting the young person with the resources, and following up with the young person.
MALE VIOLENCE AGAINST WOMEN (6-8 hrs.)
This workshop will feature the work of Tony Porter and Paul Kivel, nationally recognized trainers. Male/Power Box.
COACHING WITH YOUNG PEOPLE OF COLOR (3 hrs.)
This workshop will present basics of coaching young people around identifying and pursuing educational and vocational goals, and helping them confront the structural racist barriers facing them without blaming themselves or giving up on themselves.
CASE WRITING (2 hrs.)
Workshop will use required documentation to demonstrate how to conceptualize, organize and write documentation of work with young people served.
SELF-CARE WHILE DOING THE WORK (2 hrs.)
Session will present importance of self care and parameters involved in managing the stress of the work. Focus on what constitutes self care for individuals; setting boundaries for work and personal life; finding safe spaces to 'detox' from impact of working with violence and loss; impact of substance use and abuse; spiritual resources. Aspects of self-care will be referenced throughout the staff development sessions.
NETWORKING: CREATING YOUR VIRTUAL PERSONAL BOARD OF DIRECTORS
(2 hrs.) Participants will learn the importance of networking and strategies for developing their own Virtual Personal Board of Directors (VPBOD), often referred to as a "professional posse" – a group of people that can provide support, mentorship, counsel, and advice for all aspects of their lives. They will be introduced to role modeling and the role of mentorship throughout their career.
TEAM BUILDING (2 hrs.)
Session will focus on mutual respect and support among the staff. Collaborative problem-­‐solving techniques will be presented and practiced in the workshop. A train the trainer approach will also be used to help staff guide young people of color in developing positive team building. Team building and collaboration will also be modeled throughout the staff development training.
COMMUNITY ORGANIZING (2 hrs.)
The workshop will examine the People's Institute for Survival and Beyond model of community organizing. The trainer will work with staff to present examples of collaboration with other community groups and perhaps develop a community organizing intervention.
Programs can be customized to meet the needs of girls, teens and women of color. For additional information on customized training, workshops, or supervision on providing culturally sensitive services to males of color, contact via email [email protected]