The BIPOC Institute to Advance Leadership Equity in the NYS Behavioral Health Sector
This inaugural *BIPOC Institute is a new initiative from the Coalition for Behavioral Health and the Alcoholism and Substance Abuse Providers of New York State (ASAP) to improve racial and ethnic diversity among NYS's publicly supported behavioral health agencies' executive leadership and Board members while promoting equity for individuals aspiring to these roles.
Akuity Development, LLC in partnership with MPG Consulting and Sachs Policy Group is working with the Coalition/ASAP to define, inform, and develop the Institute's approach and activities. We need your direct input and guidance to identify:
The elements essential to building the right systems and supports to sustain a strong pipeline of Black, Indigenous, and People of Color (*BIPOC) leaders for many years to come.
The systemic barriers and day-to-day challenges you and your teams face at the strategic and operational levels to attracting and retaining a more diverse leadership within your organization.
What's been successful in helping you to reach your DEIB goals? What's been the benefit to your staff and the communities you serve?
We need to hear your voices and experiences about being *BIPOC in our sector, including the opportunities and pitfalls you have faced throughout your career development.
We will be conducting focus groups and distributing surveys to collect the data we need.
Survey for *BIPOC Staff
Audience: *BIPOC, Latinx, Asian, Pacific-Islander Staff-level
Direct service, clinicians, entry-level and midlevel-managers ONLY
Facilitators: Lisa Martin, Ph.D. & Vanessa Bing, Ph.D.
Duration: 90 min.
Max number of participants per session: 20
Dates and Times:
Thursday, June 29th: 11am – 12:30pm ET
Register Here
Thursday, July 6th: 11am – 12:30pm ET
Register Here
Tuesday July 11th: 10am – 11:30am ET
Register Here
Friday July 14th: 11am – 12:30pm ET
Register Here
*BIPOC is an attempt to center the violence, systemic racism, and cultural erasure against Black and Indigenous people and how it is foundational to the United States, a country founded on the enslavement of Black people and the genocide of Indigenous people. In our usage of the term BIPOC, it's also inclusive of Latino/a/x/e, Asian, Pacific Islander, MENA (Middle Eastern, North African) and multi-racial identities. (Citation: MacArthur Foundation)
For questions regarding registration, please email [email protected]
If You Need Support Along Your
Come Join Us at BIPOC SHIP!
Join Us on Zoom for Our Next Meeting
WHEN: July 20, 2023 at 3PM EST
June First Monday
Undoing Racism® Executive Collective
Presenters:
Dr. Lisa Martin & Tonia M. Spence, LCSW, MSEd
June 5, 2023 | 9-11 a.m. ET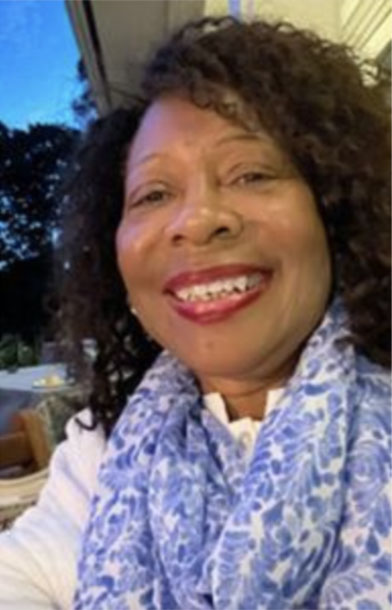 Developing a Culture of Accountability and Belonging
Creating a psychologically safe and inclusive work culture of Accountability and Belonging is central to the role of a developing anti-racist leader.
'Deconstructing Racism' In Person Book Talk & Signing with the Authors
Saturday, February 4, 2023, 2:00 PM - 4:00 PM EST
at the People's Forum in NYC
Celebrate With Us Form 2 - 4PM
Deconstructing Racism: A Path Toward Lasting Change By Barbara Crain Major and Rev. Joseph Barndt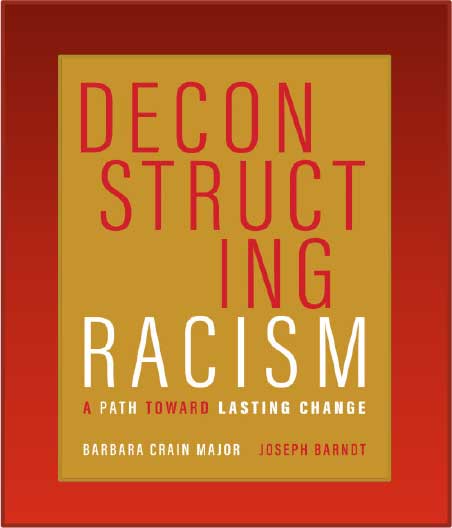 Join us to celebrate and hear Barbara Major and Rev. Joe Barndt talk about their new book Deconstructing Racism: A Path Toward Lasting Change on February 4 from 2PM-4PM at The People's Forum, 320 West 37th St. in NYC. Hosted by Teresa, Margery, Michelle, & Corey.
Deconstructing Racism explores why change has been so difficult to come by and offers new paths toward lasting change through the deconstruction of racism's roots within systems and institutions. It speaks to people in church and society who are or have been working to dismantle institutional and systemic racism. The authors seek to unmask the complexities of racism and the invisible patterns that keep it in place.
Barbara Crain Major is a community organizer and trainer with more than 40 years of experience in local, national, and international community development. She assists institutions in developing strategies to deinstitutionalize racism. She is a core anti-racism trainer for The People's Institute for Survival and Beyond.
Rev. Joseph Barndt is a Lutheran pastor, community organizer, teacher, and writer in the field of race and racism. He has been an anti-racism organizer for more than four decades. Barndt has written several articles and books on racism and race relations.
Undoing Racism® Executive Collective
Join us for a conversation with Dolly Chugh
Author of: A More Just Future & The Person You Mean to Be
December 5, 2022 | 9am-11am EST
Psychological Tools for Reckoning with Our Past and Driving Social Change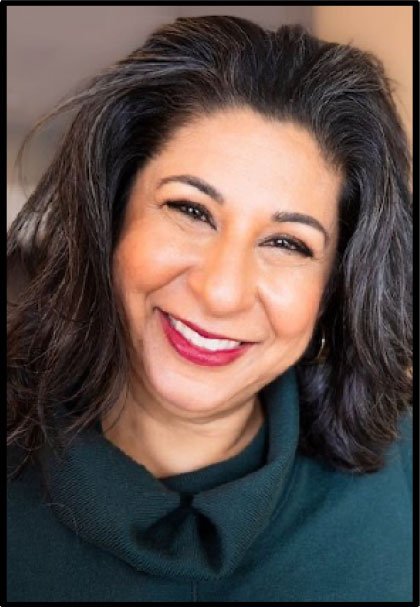 Dolly Chugh (she/her) is a social psychologist and management professor at the New York University Stern School of Business where she teaches MBA courses in leadership and management. Her research focuses on "bounded ethicality," which she describes as the psychology of good people." Her work has been published in the leading psychology, economics, and management journals, and was cited by many books and authors. She has been named an SPSP Fellow, received the Academy of Management Best Paper award, and named one of the top 100 Most Influential People in Business Ethics by Ethisphere Magazine.
Her first book, The Person You Mean to Be: How Good People Fight Bias (Harper Collins, 2018), has received rave praise. Dolly's TED Talk was named one of the 25 Most Popular TED Talks of 2018 and currently has almost five million views. Her new book, A More Just Future: Psychological Tools for Reckoning with our Past and Driving Social Change, was released in October 2022. Prior to becoming an academic, Dolly worked at Morgan Stanley, Merrill Lynch, Sibson and Company, Scholastic, and Time Inc. She attended Cornell University for her undergraduate degree, and Harvard University for her MBA and PhD.
November 16, 2022 | 1pm–5pm EST
Strategies for Dismantling White Supremacy
Talking Across Differences
Whiteness, Nice Racism & Racial Harm
Kenneth V. Hardy, PhD & Robin DiAngelo, PhD
Two trailblazing, bold & authentic voices with clear messages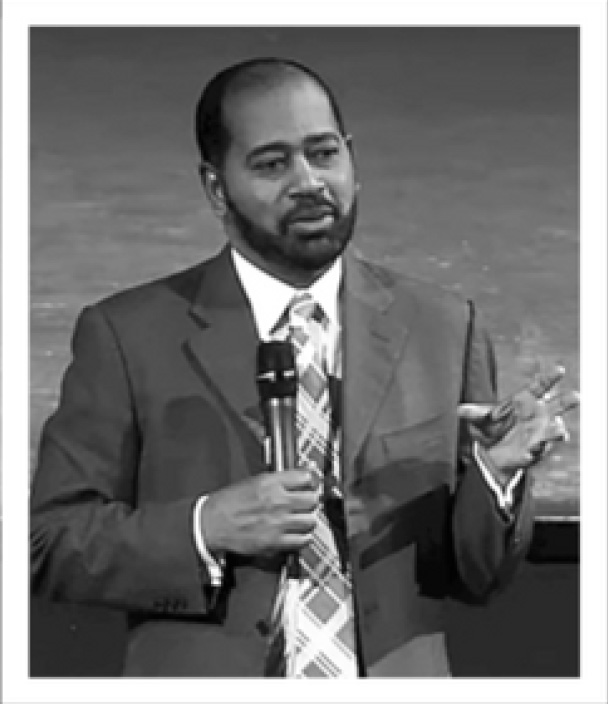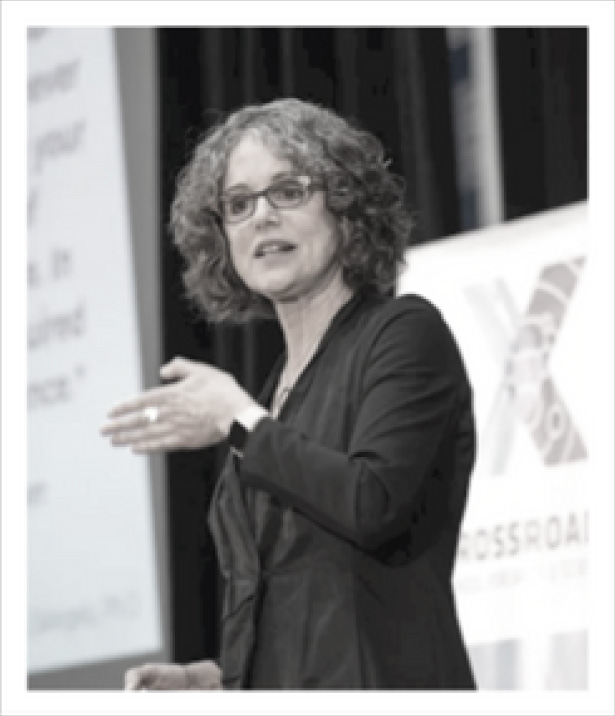 Prepare For Our Gathering
Continuing Education Credits
This event will offer 4 Continuing Education Credits.
MPG Consulting 4 CE's The New York State Education Department recognizes MPG Consulting as an approved provider of continuing education credits for: LCSWs, LMSWs, LCATs, LMHCs, LMFTs, and Licensed Psychoanalysts.
MPGC is certified in New York State as an M/WBE.
For more information, contact Kayla Cordero:
[email protected] or 718.664.4415
More Truth about Whiteness, Nice Racism and Racial Harm:
Strategies for Dismantling White Supremacy
Books Available for Purchase
The Enduring, Invisible, and Ubiquitous Centrality of Whiteness by Kenneth V. Hardy, PhD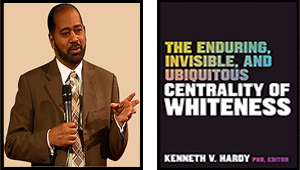 A comprehensive collection on the topic of whiteness from writers in the field of mental health and activism.
Whiteness is a pervasive ideology that is rarely overtly identified or examined, despite its profound effects on race relationships. Being intentional about naming, deconstructing, and dismantling whiteness is a precursor to responding effectively to the racial reckoning of our society and improving race relationships, addressing systemic bias, and moving towards the creation of a more racially just world.
Nice Racism: How Progressive White People Perpetuate Racial Harm by Robin DiAngelo, PhD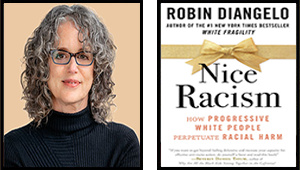 Building on the groundwork laid in the New York Times bestseller White Fragility, Robin DiAngelo explores how a culture of niceness inadvertently promotes racism.
In White Fragility, Robin DiAngelo explained how racism is a system into which all white people are socialized, and challenged the belief that racism is a simple matter of good people versus bad. DiAngelo also made a provocative claim: white progressives cause the most daily harm to people of color. In Nice Racism, her follow-up work, she explains how they do so. Drawing on her background as a sociologist and over 25 years working as an anti-racist educator, she picks up where White Fragility left off and moves the conversation forward. Writing directly to white people as a white person, DiAngelo identifies many common white racial patterns and breaks down how well intentioned white people unknowingly perpetuate racial harm.
Culturally Sensitive Supervision and Training: Diverse Perspectives and Practical Applications
By Dr. Kenneth V. Hardy (Editor)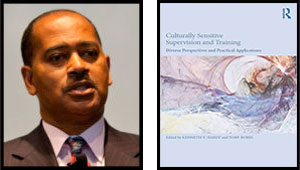 This book is focused on culturally competent supervision and training in a variety of settings. The text is intended for use in supervision courses, but trainers and supervisors will also find it essential to their work.
White Fragility: Why It's So Hard for White People to Talk About Racism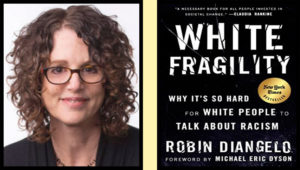 This NY Times best-selling book examines how white fragility develops, how it protects racial inequality, and what we can do to engage more constructively.
Deep Denial: The Persistence of White Supremacy in United States History and Life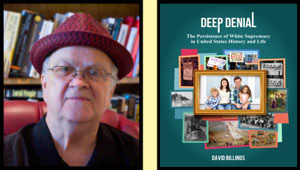 This book explores the normalizing of racial superiority in a society that permits white people to be individuals while people of color are collectively held as outsiders. Each chapter begins with an intimate and personal account from the author's own life. He then lays out the historical facts, while preserving the master storyteller's connection with the reader.
Strategies for Deconstructing Racism in the Health and Human Services
By Alma Carten (Editor), Alan Siskind (Editor), Mary Pender Greene (Editor)

This book brings together a national roster of leading practitioners who draw upon extensive practice experiences and original research. It is as an invaluable resource for service providers and educational institutions.
Creative Mentorship and Career-Building Strategies: How to Build Your Virtual Personal Board of Directors
By Mary Pender Greene, LCSW-R, CGP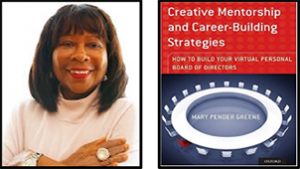 This book features engaging exercises and worksheets as well as practical methods and strategies that will transform the way you approach career development. A toolbox of tactics, strategies, and rules of engagement will ensure that you fully assimilate the VPBOD networking strategy and revolutionary mentoring methodology into every aspect of your professional life.