Organizational Consulting
Culturally and Racially Attuned COACHING, SUPERVISION, AND TRAINING
MPG CONSULTING creates and facilitates customized culturally and racially sensitive programming, coaching, supervision, and training for those who work with populations of color. The MPG Consulting team is a multiracial diverse team composed of social workers, educators, psychologists, psychiatrists, business experts, researchers, social justice advocates, and community organizers. These highly skilled professionals are familiar with the manifestations of depression, trauma, structural racism, and the public health approach to racial tension in urban poor communities of color.
They have extensive experience training on cultural/racial competence issues for mental health and human service staff.
MPGC works closely with and aligns with the principles of the People's Institute for Survival and Beyond, who, based in New Orleans, are recognized nationally and internationally for their Undoing Racism® & Community Organizing Workshops. We are grounded in the analysis and common language of the People's Institute's Undoing Racism® Workshop. To ensure that all our consultants are fully equipped with a complete understanding of working within an antiracist framework, each consultant is required to attend the Undoing Racism® workshop before working on any MPGC assignment.
Workshops and supervision will address the impact of the constructs and intersections of race and racism with gender (including gender fluidity), LGBTQIA+, class, religious (including anti-Semitism and Islamophobia), intellectual, emotional, and physical bias on the relationship between worker and client. The trainings, workshops, and supervision are organized for professionals at various stages of their careers and with varying understanding and experience working with diverse racial, cultural and ethnic groups.
MPG Consulting provides customized time-limited or ongoing consulting on these topics and much more:
Non-Profit Business, Management & Leadership Services
MPG Consulting (MPGC) is offering non-profit Business Solutions to align with our antiracist services. The MPGC Business Team are trainers, coaches and consultants with expertise in Non-Profit Executive and Leadership Development with an Anti-Oppressive Lens. Our team has extensive experience in antiracist and transformational work.
We Bring Business Solutions and Services to You: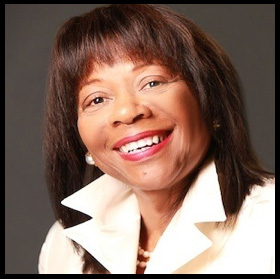 MPGC is committed to ensuring that organizations serving populations of color are prepared to provide transformative culturally and racially attuned clinical, programmatic and administrative services. These new offerings enable us to transform systems, increase the pace of social justice work, and create the next generation of progressive and competent non-profit leaders.
Click here for: TESTIMONIALS: CLIENTS SHARE THEIR EXPERIENCES