Antiracism training for anyone in Human Services, Education and beyond All are welcomed!
Are You Challenged by How to Deal with Race Issues in Your Practice, Institution or in the Classroom?
Are You Concerned about the Impact of Racism in our City and State?
We invite you to be part of our movement to advance institutional change for racial equity. Workshop participants will engage in a comprehensive exploration of how racism shapes American institutions, often without our conscious understanding that it is doing so. Applicants should be individuals in positions to take knowledge gained in the workshop back to their colleagues, institutions and wider communities. The goal is to foster local work groups that will continue the conversation and work toward institutional change.
These unique 2 1/2 day workshops are offered by The People's Institute for Survival and Beyond, a national, multiracial, anti-racist network from New Orleans dedicated to ending racism and other forms of institutional oppression. Now in its 40th year, the Institute has provided training, consultation, and leadership development to more than 110,000 people in organizations nationally and internationally.
Graduates of the workshop say that the workshop helps them deal with both cultural competence and racial dynamics in the classroom and in practice.
The People's Institute analysis moves beyond a focus on the symptoms of racism to an understanding of what it is, where it comes from, how it functions, why it persists and how it can be undone. The workshop stresses learning from history, developing leadership, maintaining accountability to communities of color, creating networks, undoing internalized oppression, and understanding the role of organizational gatekeeping in perpetuating racism.
To learn more about or register for this workshop, visit the AntiRacist Alliance website: http://antiracistalliance.com/ARA-training.html
16 CE Credit hours are provided for this workshop by MPG Consulting.
MPG Consulting LCSW, PLLC, SW CPE is recognized by the New York State Education Department's State Board for Social Work, Mental Health Counselors, Creative Arts Therapists, Marriage and Family Therapists and Psychoanalysts as an approved provider of continuing education.
LCSW, LMSW #0119
LMHC's #0044
LCAT #0021
LMFT #0030
Psychoanalysts #0034
The People's Institute for Survival and Beyond (PISAB), is a national and international collective of anti-racist, multicultural community organizers and educators dedicated to building an effective movement for social transformation.
The People's Institute believes that racism is the primary barrier preventing communities from building effective coalitions and overcoming institutionalized oppression and inequities. Through Undoing Racism®/Community Organizing Workshops, technical assistance and consultations, The People's Institute helps individuals, communities, organizations and institutions move beyond addressing the symptoms of racism to undoing the causes of racism so as to create a more just and equitable society.
Founded in 1980 by long-time community organizers Ronald Chisom of New Orleans, and Dr. Jim Dunn of Yellow Springs, Ohio, The People's Institute has impacted the lives of nearly 1,00,000,000 people both nationally and internationally. Through this process, it supports a cadre of anti-racist organizers who build leadership and accountability in the communities where they are organizing. Today, The People's Institute is recognized as one of the foremost anti-racism training and organizing institutions in the nation. In a 2002 Aspen Institute survey of eleven top racial justice organizations, five credited The People's Institute with having the most effective anti-racist analysis.
The People's Institute for Survival and Beyond (PISAB) focuses on understanding what racism is, where it comes from, how it functions, why it persists and how it can be undone.
Our workshops utilize a systemic approach that emphasizes learning from history, developing leadership, maintaining accountability to communities, creating networks, undoing internalized racial oppression and understanding the role of organizational gate keeping as a mechanism for perpetuating racism.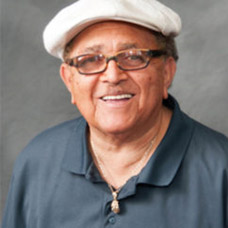 Ronald Chisom is co-founder of The People's Institute for Survival and Beyond and a senior fellow of Ashoka's Global Academy, a program for men and women seeking solutions for the world's most urgent social problems. He has organized workers and poor people throughout the South for over thirty-five years. In the 1990s, he co-founded and was associate director of the Treme Community Improvement Association, which won several significant Louisiana victories in New Orleans. His legal suit, Ronald Chisom v. Charles E. Roemer, Governor of Louisiana et al., challenged the Louisiana Supreme Court to achieve equal representation for the predominately Black city of New Orleans.
Ron has served as an organizer, advisor, lecturer and consultant to a wide variety of community, legal, and church groups. He has led numerous workshops around the country on Undoing Racism®, community organizing, and leadership and strategy development. His networking and community organizing extends throughout the United States and South Africa. His many prestigious awards include: the Bannerman Fellowship, the Petra Foundation Award, the Pax Christi Bread & Roses, and the Tenant Resource Center Achievement Award. In 2006, Ron was selected as a senior fellow and inducted into Ashoka's Global Academy.
Ron is married to Jerolie Encalade Chisom and has one daughter, Tiphanie Chisom-Eugene, a son-in-law, Cory, Sr. and is the proud grandfather of Jessica and C. J. (Cory Jr.).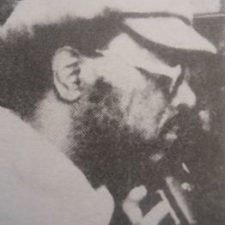 Dr. Jim Dunn co-founded The People's Institute for Survival and Beyond with Ron Chisom in 1980. He was born in 1935 in Urbana, Ohio. He was an educator, human rights activist, musician and author. He received his Masters in Social Work from Columbia University and his doctorate in sociology from Union Institute in Cincinnati, OH. From 1971 until 1978, he taught sociology and Black Studies at Antioch College in Yellow Springs, OH. Dunn was also one of the founders of HUMAN (Help Us Make A Nation).
Jim was known to all as being very passionate about community organizing and helping the poor, and he believed in the Civil Rights movement. However, he felt the issues around racism, its root causes and how it affected the underserved, were not openly being addressed in an open and honest way that would evoke systemic change. Jim eventually met and married Diana Dunn who also shared a passion for organizing and training. Together, they worked side by side with Ron to develop the foundation for what is now internationally known and recognized as PISAB. They have one daughter, Myisha Dunn, and Diana continues to work with the institute.
For more information about The People's Institute for Survival and Beyond, visit their site at https://www.pisab.org/