Today I welcome internationally known psychotherapist and relationship expert Mary Pender Greene and numerologist Michael John Fierro, author of "YOU KNOW YOUR NAME…Look Up Your Numbers (An Introduction To Numerology)".
if Tiger and Elin knew Mary Pender Greene's 5 Secrets to Making Interracial Relationships Last, they might be together today! Her workshops include "After The Honeymoon", "How To Get Them, How To Keep Them", "Making Love Last", "Perfecting The Art Of Fighting", "Trouble Between The Sheets", "Surviving an Affair", "From Daughter to Friend: Mother–Daughter Relationships", "Empty Nest Syndrome" and "When Enough Is Enough". She has appeared on Good Day NY, Live at Five, ABC News, and Eyewitness News.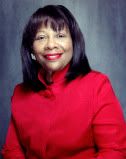 Michael John Fierro has been studying, teaching and applying numerology for 25+ years. He has counseled hundreds of people through private sessions and on-air readings. His first publication was "911 for the Soul…411 for the Mind (A Collection Of Thoughts, Wisdom And Meditations)". CALL 646-478-0719 to get a live reading! Michael needs your full birth name and birthdate. Hey, don't be shy.